Lynn Beasley – RT (R) (MR)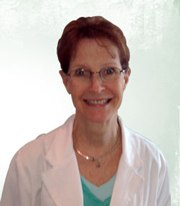 Lynn received certification from the American Registry of Radiologic Technologists after completing training at Huntington Memorial Hospital in Pasadena, California. After moving to Washington, she worked for 18 years at Evergreen Orthopedic Center (EOC) in Kirkland as a medical assistant and x-ray technician.
She passed her MRI boards in 1999 and began working as an MRI tech at EOC's surgery center, which was equipped with a 1.5T GE scanner – the original version of the machine PIC utilizes.
In 2008, she was hired by Proliance Orthopaedics & Sports Medicine in Issaquah to assist with set-up of the MRI facility at their new surgery center, where she also served as lead technician.
Lynn enjoys gardening, swimming, kayaking, playing tennis, and spending time with her grandchildren.